EL BELCHO
is located in the town of Arguedas (Navarra ) . It is a house restored to its charm. Arguedas is a town located between the Vega Real and Bardenas Ebro River. It is the most important point of access for visitors to Las Bardenas . In this town have located the Natural Park " Senda " .
The House consists of 3 separate apartments and a small garden with barbecue , which are rented together or separately.
EL BELCHO I
:  (5 people + extra ) It is located on the 1st floor consists of Living room, 2 double bedrooms and 1 single, fitted kitchen, terrace with furniture and full bathroom. Central heating , cable TV , stereo , DVD, games.
EL BELCHO II :
(6 people) . It is located on the 2nd floor, it consists of Living room, 2 bedrooms and 1 double bed, fitted kitchen, bathroom and toilet . Central heating , cable TV , stereo , DVD, games.
TXOKO :
(2-4  people ) located in ground floor, next to the garden, it consists of a double bedroom, a large living room with sofa, bed kitchen and bathroom, tv , dvd and a large table for 12-14 people, it is ideal for couples with or without children or large groups for meetings .
We have discount for tickets Senda Viva
In the house you will find homemade products as homegrown honey, homemade patxarán,  healing cream etc
YOU CAN BRING YOUR PET 
They can be rented together or separatelly. Of 2 places to 16.
WHERE TO GO
Senda Viva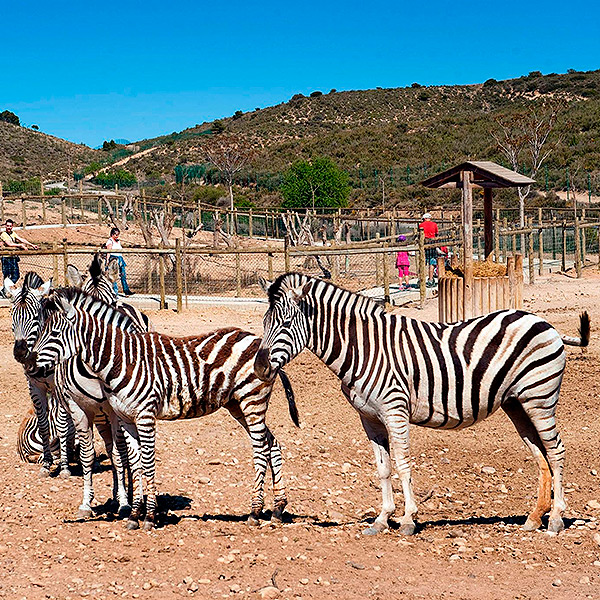 Located next to the Bardenas of Navarra is a Biosphere Reserve by UNESCO, you can enjoy a fun day with rides, a sensational spectacle of raptors and surprise activities that wait for you around the pa...
Parque Natural Bardenas Reales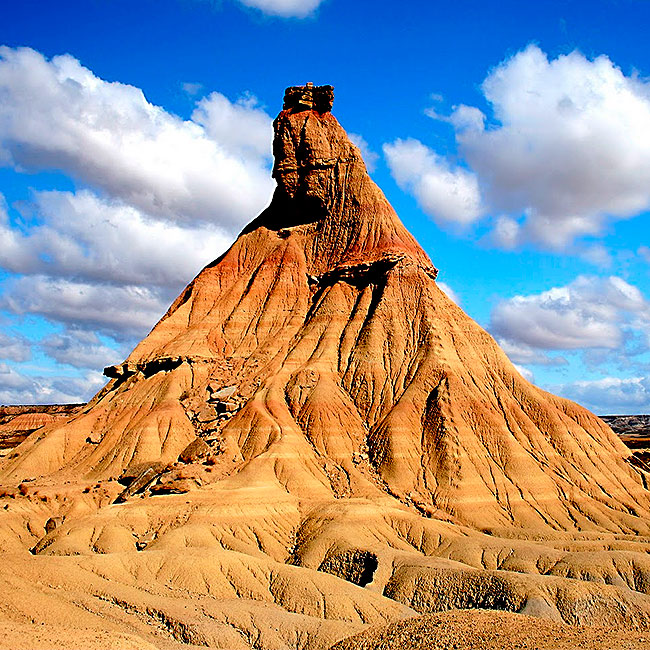 After its naked and inhospitable appearance, the Royal Bardenas keep big natural and scenic values that each year attracts to thousands of people and its territory has been declared Reserve of the Bio...
Conjunto medieval de Olite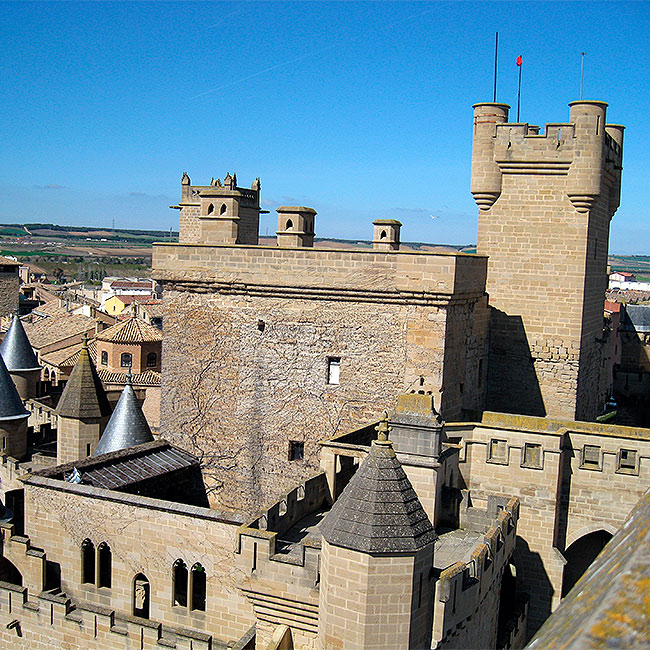 Walking through Olite is getting into a fascinating medieval urban plot in which stands the palatial Gothic castle with its thick walls and crenellated towers. Stone houses with their blazons and the ...
Arguedas is a population located between the Bardenas Reales and the Vega of the river Ebro. It is the most important access point of the visitants of La Bardena Blanca, besides in this municipality is located the Park of the Nature "Senda Viva". Above the civil monuments, the Palace of Bobadilla and the consistorial House with two different artistic styles from the XVI and XVIII centuries highlight. The gothic-renaissance parish of San Esteban presents a double octagonal crowned in its tower. Likewise, it is worthy the pentagonal bed head of the basilica of San Miguel. 5 km far away is the basilica of Our Lady of Yoke, gothic-renaissance, of the beginning of the XVII century. The remains of a medieval castle with walls of herringbone gear are kept above a rock which dominates the population
The Bardenas. Tudela, Olite Casttle. Park of the Nature "Senda Viva".
Hiking, cycling. Wineries visit.